-All sizes posted on pictures.
-Shipping will be calculated on your location/the weight of the package.
-I have feedback at
danis_sales
.
-I accept PayPal, well-concealed cash, check, or money order.
-Make an offer on everything!
-All of these clothes have been worn, but not worn OUT. If there's anything wrong with the item, I will post the details!
TANKS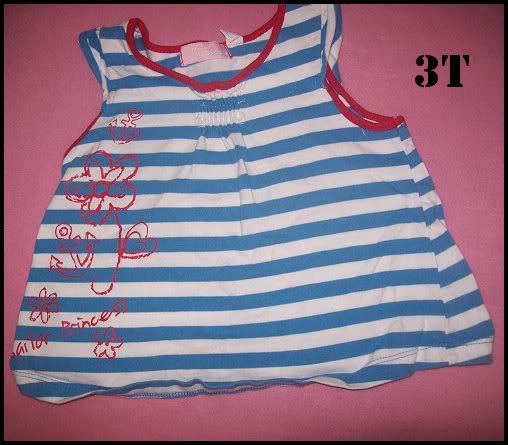 TEES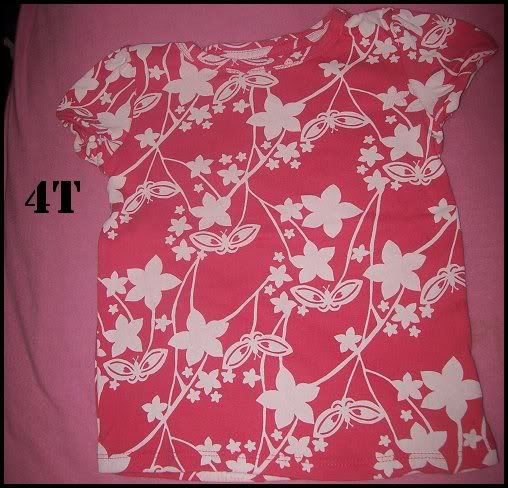 BATHING SUITS
This is marked a 5, but I know for a fact that my friend's daughter wore this at a 4t. I guess it depends, but just thought I'd put it out there!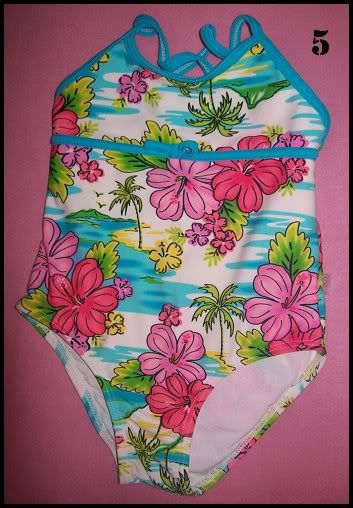 SWEATERS/JACKETS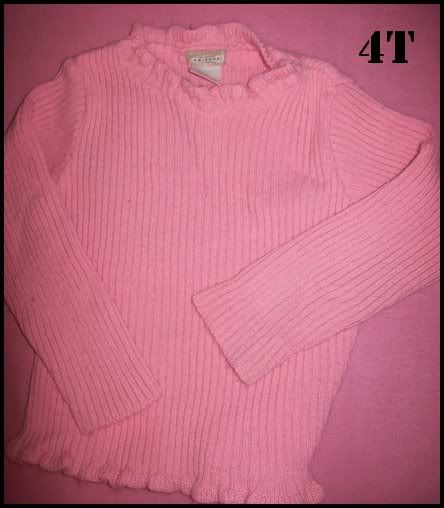 This sweater does have a lot of pilling as you can see, but it's super soft and cute anyway.
Sweatshirt outside is faux velour/velvet and the hood is lined in faux silk.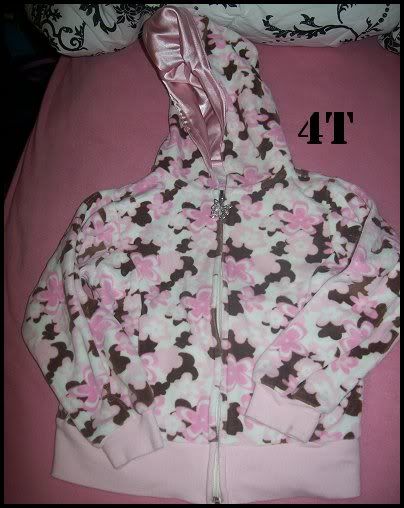 SHORTS/CAPRIS/PANTS
These come with a removable belt.